Document destruction compliance is now a legal requirement. Data Shredding Services' document and data destruction services are designed specifically to comply with the privacy and confidentiality requirements of individuals and organisations. Keeping customer and employee information secure isn't just good business sense – it's the law.
We make it our business to know the privacy legislation and document destruction requirements in all regions where our customers are doing business so that you can focus on your core business practices, rather than worrying about your document security.
Privacy legislation is constantly becoming more rigorous and is strictly enforced by the authorities, meaning that any organisation that fails to fully comply may face severe and costly penalties.
This legislation includes the ultimate destruction of confidential materials, which states that all private information contained in documents must be destroyed in a way that ensures it cannot be recreated. To fully ensure this, secure shredding is the most effective and preferred method.
We use exceptionally powerful shredders, which can turn almost any confidential waste you may have - from paper and clipboards to CD disks and USB sticks - into fine confetti, impossible to reconstruct.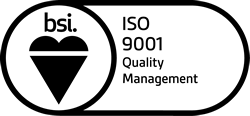 All of our document destruction services are fully compliant with current privacy requirements, and support your business to be compliant too. We operate a quality management system which is fully ISO 9001 compliant - view our certificate here
We stay on top of all compliance developments for your industry and area. Partnering with Data Shredding Services certainly makes good business sense.